Atlas' celebrated engineering is driven by one pursuit: to eliminate distortion, noise, compromise and interruption within the signal path.
The Atlas mission is to get as much uncompromised information as possible from one end of a cable to the other, without emphasizing any one part of the audio spectrum.
This is done mainly by: cold-welding; high-quality conductive materials; and a focus on establishing conductive constancy between the main conductor and the dielectric material. Audio signals are delicate — so wherever possible Atlas designs remove the barriers created by differing materials of differing resistances.
The same thought, research and attention to detail is applied to every Atlas product. Most Atlas cables use cold-weld manufacturing, which optimizes the cable assembly process, producing consistent, metal-to-metal airtight terminations. The result is superb performance and greater reliability, in turn supported by our 5 year guarantee. To complement our existing Integra and Ultra low mass/wideband phono plugs, we've recently introduced our Metik connectors on a new range of cables developed for high-end personal audio devices and our Transpose modular termination system for speaker cables.
The engineers at Atlas are driven — even obsessed — by the vision of the theoretically "perfect" cable. What would it look like? Every engineering decision is driven by the goal to bring Atlas products closer to this theoretical ideal — by eliminating distortion, noise, degradation and interruption within the signal path.
The Atlas Difference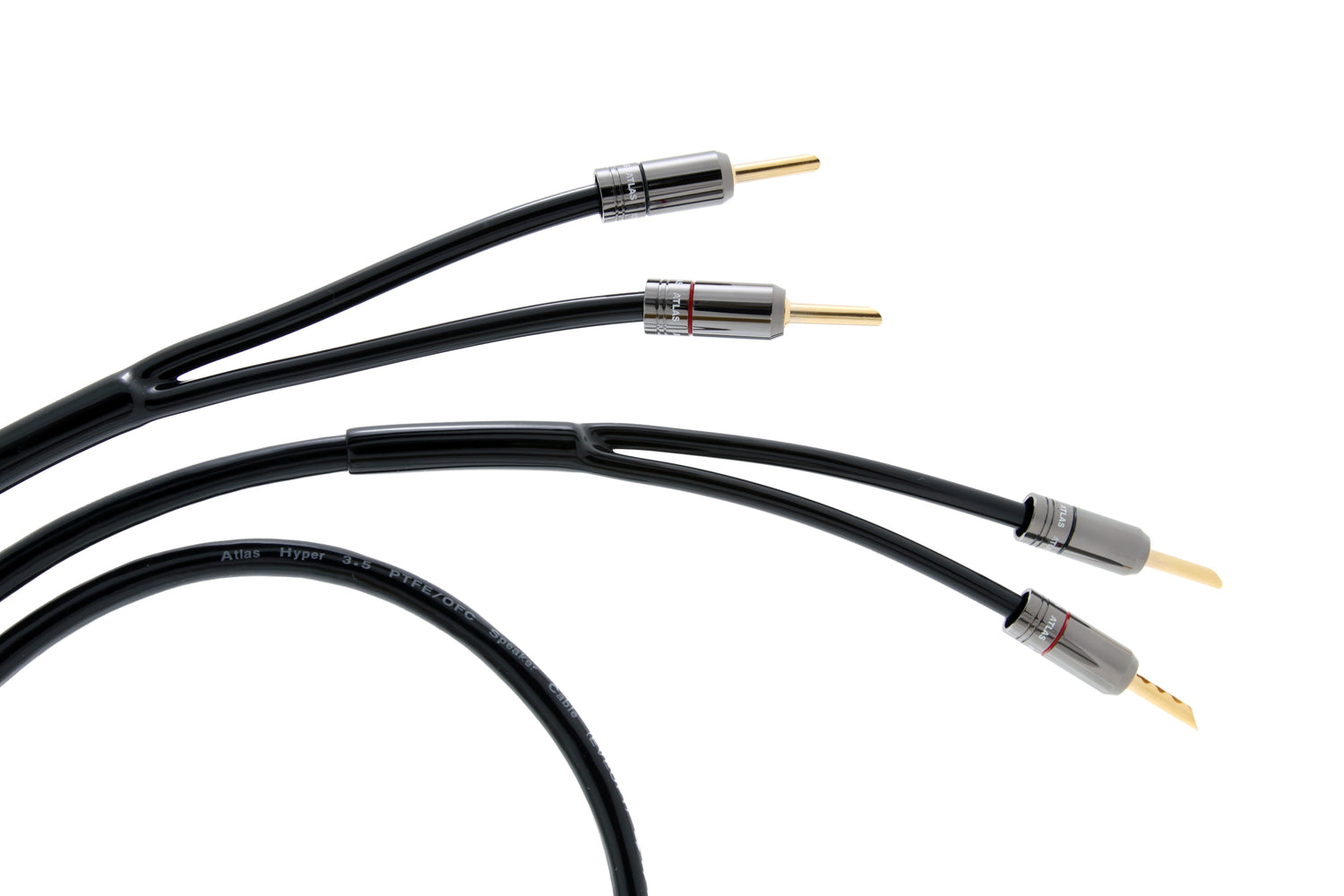 Conductor Purity

Use the highest quality conductive materials in order to minimize the impurities that impede the signal's path. Atlas' top-of-the-range products use incredibly pure OCC copper and solid OCC silver conductors.
Manufacturing Consistency

Avoid soldering and the variability it introduces. All Atlas products are manufactured using a proprietary cold-welding process to fuse the connector to the cable, creating an airtight metal-on-metal contact that's identical every time.
Signal Screening

Carefully screen every part of the signal from the effects of the noisy environs in which modern systems are embedded. We also offer unique solutions for draining interference and noise, both within and outside of the cable.
Harmony of Materials

Establish conductive constancy or equilibration between the main conductor, the plug, and the insulating material. Wherever possible, Atlas avoids combining disparate materials of differing resistances.